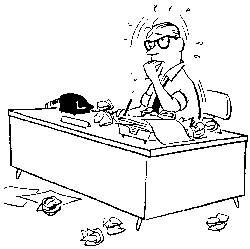 The Association of Young Journalists
The Association of Young Journalists is a nongovermmental, apolitical association, constituted within the law- conditions No.21/1924 for juridical persons (associations and foundation ).
The Association of Young Journalists is made up of its founding members, as well as the other members afterwards accepted, who joind the association`s statute.
The activity aims and units of the association:
the main goal consists in the realization of yuong journalists` pissibilities in associating and working on a legal background
the facilitation of information exchange for its members and partners, based on a gathering and monitoring data-system
maintenance of relations with similar organizations from inside / outside Romania, with central/ local organizations for the co-operation in the field of young Romanian journalists.
consulting and assistance in developing abilities, training and perfecting, as well as consulting about the Human Rights and International Right
the organizing in participating at festivals, exhibitions, symposiums and debates in Romania or abroud
organizing in participating at training-courses abroud
organizing cultural meetings and events
publishing the information bulletin for a permanent connection with the members
the stimulation of interests and preocupations for the laws concerning the journalism practise
the guidance of those young people who want to improve and to initiate themselves in the activity fields specific the organization
the realization and maintenance of permanent contacts between all the young people who have similar interests with the association
the realization of an Independent Centre of Journalism, specialized in audo-video and written press
the realization of youth projects in colaboration with organizations and financers from Romania or foreign countries, with govermmental and nongovermmental organisms.